3D Mapping and Aerial Surveys
One of the most remarkable uses of drone aerial photography today is in the field of 3D photogrammetry. Using multiple aerial images, we can now create high definition orthomosaics that can be used across a broad range of industries and applications, from land planning to construction, agriculture, mining, and emergency response.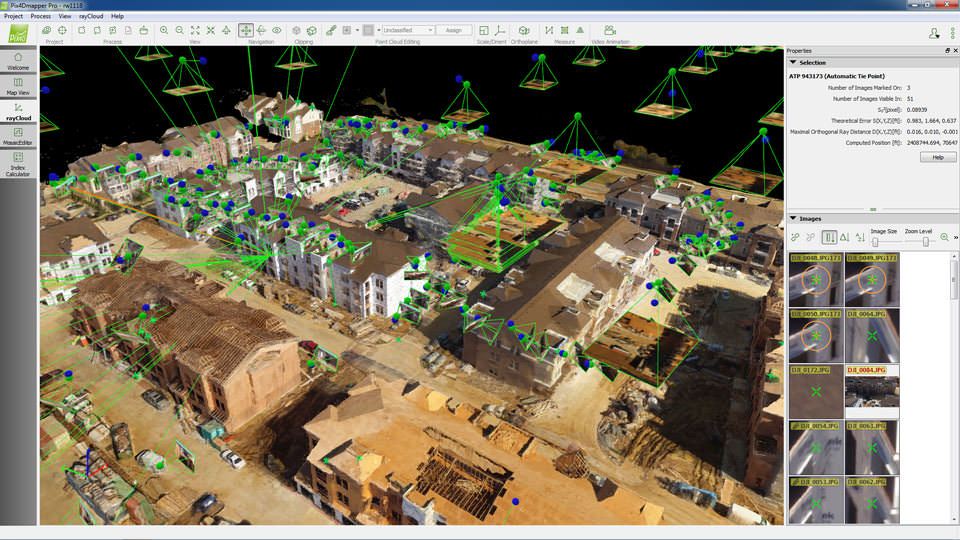 Using our aerial platforms and cutting edge software applications, we can create highly precise, geo-referenced maps, mosaics and 3D models that can be customized and compliment a wide range of applications and software. Outputs can integrate into your GIS or CAD software, and measurement tools can let you run calculations and make critical decisions with minimal time and effort.
Improve efficiencies and minimize materials and labor costs by using orthomosaics, DSMs, DTMs and point clouds to calculate volumes of extracted materials and stockpiles for a quarry or construction project. Generate a completely accurate and realistic 3D model of a school or shopping mall that can be used by law enforcement to prepare for an active shooter situation. Create pre- and post-harvest 3D model inventories of a forestry projects to meet industry and government regulations. The possibilities are truly limitless.
GlobalVideoHQ can provide aerial surveys and 3D mapping in Dallas and across the country at affordable rates. To learn more, call (972) 318-2811 or contact us online.