Drone Mapping Services
Gain actionable data with point clouds, maps, contours, and interactive 3D models.
Measure distance, area, and volume with ease, and create reports that provide actionable data for your team. What used to take hours on the ground now can be accomplished in a fraction of the time, using drones for aerial mapping.
Our advanced UAV and camera platforms can capture hundreds of high-resolution photos to create precise topographic maps, geo-referenced orthomosaics, and 3D models that can be viewed online or imported into GIS or CAD software.
Advanced Survey Solutions
Drone photogrammetry and aerial mapping can benefit a range of industries and applications, from land planning to construction, engineering, mining, forestry, and agriculture. We can collaborate with your survey team to help you:
Capture survey data faster with centimeter-grade accuracy
Calculate materials and labor costs in advance
Create volumetrics for quarries and construction stockpiles
Measure distances and elevations for all types of terrain
Create 3D model inventories to document changes over time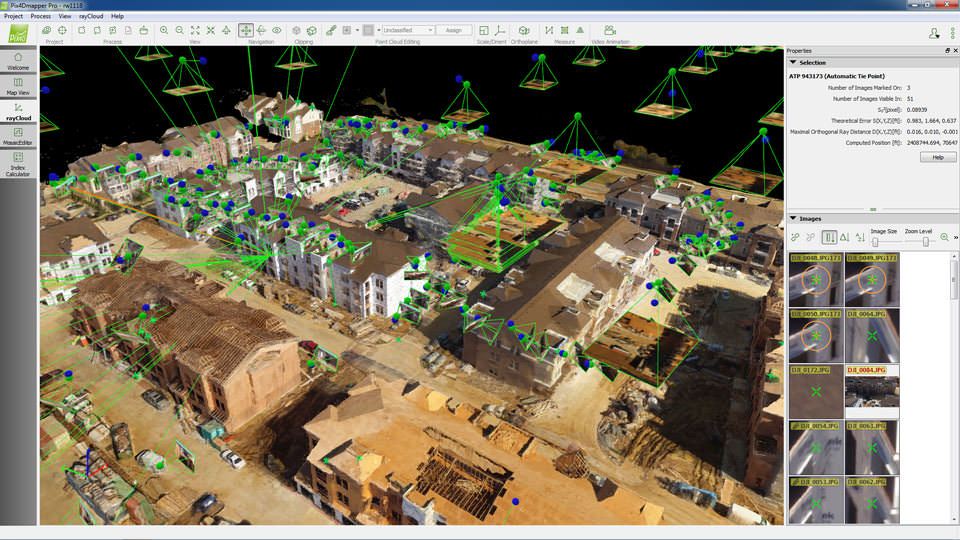 Data at Your Fingertips
Create more accurate estimates and monitor changes over time using interactive 3D models and topographic maps. Point clouds can be shared with your whole team and integrated into various software platforms, so you can collaborate on key decisions. File types include:
Contour Lines
Color Point Clouds
Orthomosaics
Digital Surface Models (DSMs)
Digital Texture Models (DTMs)
Smarter Workflows
View new aerial surveys of your construction site monthly or weekly to monitor contractors and construction progress; measure points, lines, surfaces and volumes; and annotate vector objects to seamlessly import them into your existing CAD or GIS software package.
GlobalVideoHQ offers aerial mapping and survey support services across Texas and nationwide.
Call 972-318-2811 or contact us online to learn about our capabilities.