Real estate properties listed with a fly around sky tour often sell much faster and for full asking price. Contact us to learn more about our real estate service offerings!
Get a bird's eye view of the progress on new construction, from residential to commercial projects, with HD fly-over filming, 3D mapping, topographical imagery and more.
Resort and Event Venue Aerial Video
Resorts, hotels and event venues can use low-altitude filming and photography to showcase their properties and give potential clients an exciting new perspective.
Capture the fun from above at your next outdoor event with high definition aerial video filmed from a drone. A great way to attract sponsors!
Aerial Photography and Videography
We specialize in capturing images and high definition motion visuals from above for real estate, tourism, construction and engineering, sporting events, festivals, and more. We also offer traditional visual production and studio rental.
Call 972-318-2811 for a free quote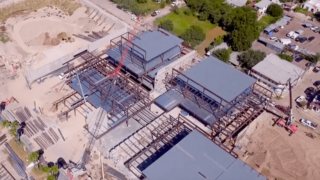 From monthly aerial video or aerial photography construction updates to geo-referenced orthomosaics, DSMs, DTMs and point clouds, our experienced drone operators can help you manage construction projects in a whole new way.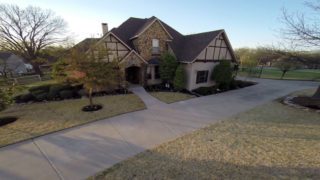 Whether you are selling a residential home, commercial building, apartment complex, private ranch or undeveloped land, aerial video is one of the most effective marketing tools for real estate listings.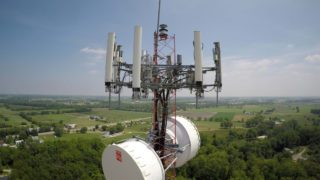 Using drones to inspect roofs, antenna towers, power lines and other dangerous structures is a safe and cost-effective alternative to sending crew members, and aerial photos and video can be used for reference after repairs are made.
Call 972-318-2811 for a free quote
Unleash the Power of Aerial Imagery
GlobalVideoHQ provides aerial video and aerial photography services in North Texas and nationwide. We use small-scale, remote-controlled quadcopters and hexacopters with gimbal-mounted HD cameras to capture footage from places that regular-sized airplanes and helicopters physically or legally can't go.
Most traditional fly-over captures are taken from 1,000 feet or higher, but our state-of-the-art RC multirotor drones let us capture high-definition images at a much lower altitude – even as low as ground level. With this technique we can get as close as we need to, which makes for less atmosphere between the camera and its subject, resulting in images with incredible detail and amazing clarity. (Of course, we can shoot from a helicopter or airplane, too!)
GlobalVideoHQ holds both the FAA Part 107 Certification and Section 333 Exemption, as well as a special FAA waiver for nighttime shoots. We have served clients across the U.S. and would welcome the opportunity to provide a no-obligation quote for your next project. Just call (972) 318-2811, or use our convenient online contact form.
Is an Aerial Photographer for You?
Still wondering if your project can benefit from aerial photography? Here are some of the many types of clients and projects that make use of our first class services:
Real Estate Agents
Commercial Property Brokers
Contractors and Developers
Roofers
Resorts, Hotels and Event Venues
Golf Courses
Shopping Centers
Oil and Gas Companies
Churches
Schools and Universities
Law Firms and Forensics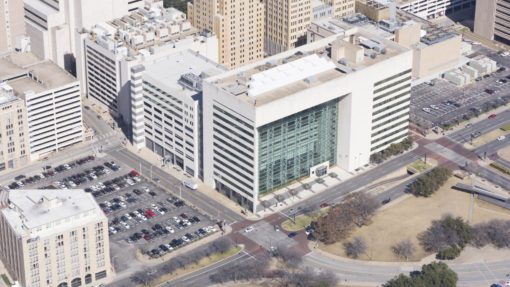 In addition to providing image capture and filming from up above, we can handle projects from the ground just as easily! Whether you need stills of a real estate listing or engineering project, a series of sales training segments, documentary or television commercial production, live streaming of a special event, or filmed bios of your executive team, our talented visual production crew can make it happen. Our clients include organizations in the medical, education, insurance, financial services, retail, engineering, and oil and gas industries, as well as numerous non-profit organizations. We can film in a local green screen studio or shoot at your location – whatever your needs, we've got you covered, from the ground up.
We Go Where You Need Us
We are located in the Dallas-Fort Worth, Texas area, but we serve clients nationwide.
We can and will travel to wherever your project takes us, inside or outside the United States.
Golf Course Aerial Photography & Video
One of our specialties is providing high quality services for golf courses. If you're looking for a more captivating way to market what your course has to offer, this is the perfect solution! Our UAVs can take your marketing to the next level, with flyovers showing the layout of the terrain and giving a detailed, bird's-eye view of each hole from tee to green. Want an interior video tour of the club house? We've got you covered. We can also provide ground and fly-over live-coverage of tournaments — perfect for VIP clients!
Change gear setting to 1080HD for optimal viewing.
Real Estate Photography & Virtual Tours
We also specialize as real estate photographers, including interiors and exteriors as well as on-site top-down still or motion imagery. If you're a real estate agent, you know how valuable visuals can be in selling a property. We'll take care to get every angle you need to showcase the home and attract potential buyers, all in one session. We can even shoot a walk-through of the home and a flyover of the house and surrounding landscape to provide a truly eye-catching presentation of the entire property.
Change gear setting to 1080HD for optimal viewing.
Serving a Variety of Industries
CONSTRUCTION – Construction companies and their clients are excited to be able to get a fly-over view of projects that are currently in progress. From simple before-and-after aerial images of a roof repair to monthly video updates on construction progress for a mixed-use development, we can provide exceptional, high-definition aerial imagery to show internal and external stakeholders.
REAL ESTATE – Our real estate clients have experienced that they are able to sell their properties extremely quickly when the listing includes a fly around sky tour. Even better news – properties tend to sell for full asking price or higher when high quality photography and videography is included in the listing.
HOSPITALITY – Event venues, hotels and resorts absolutely love our low-altitude filming capabilities, because it enables them to give their customers (present and future) a different perspective on the location than can be seen from the ground. Our high definition aerial videos are the perfect way to capture your next outdoor event. We film these videos with high definition cameras mounted on stat-of-the-art drones, and they often attract new sponsors, participants and attendees for our clients who are event planners.
INSPECTIONS – We also provide 360 degree inspection services for power plants, cell towers and more. Rather than sending valuable crew members out to inspect for function or damage, our aerial inspections allow for a safe, up close view that is very cost-effective when compared with traditional manpower or helicopter inspections. Our equipment is ultra-portable and versatile.
In the Sky and On the Ground
For shoots in which using a radio-controlled drone is not permissible or applicable — such as when the shots need to be from altitudes above 500 feet or are in heavily populated areas — we can also provide aerial photographers and videographers from full-size helicopters and airplanes. And, of course, we offer a full range of traditional video production services, from interviews and interior shots to post-production editing. Whatever your needs, the team at GlobalVideoHQ is eager to serve, and committed to exceeding your expectations!
We Go Where You Need Us
We are located in the Dallas-Fort Worth, Texas area, but we serve clients nationwide. We can and will travel to wherever your project takes us, inside or outside the United States.