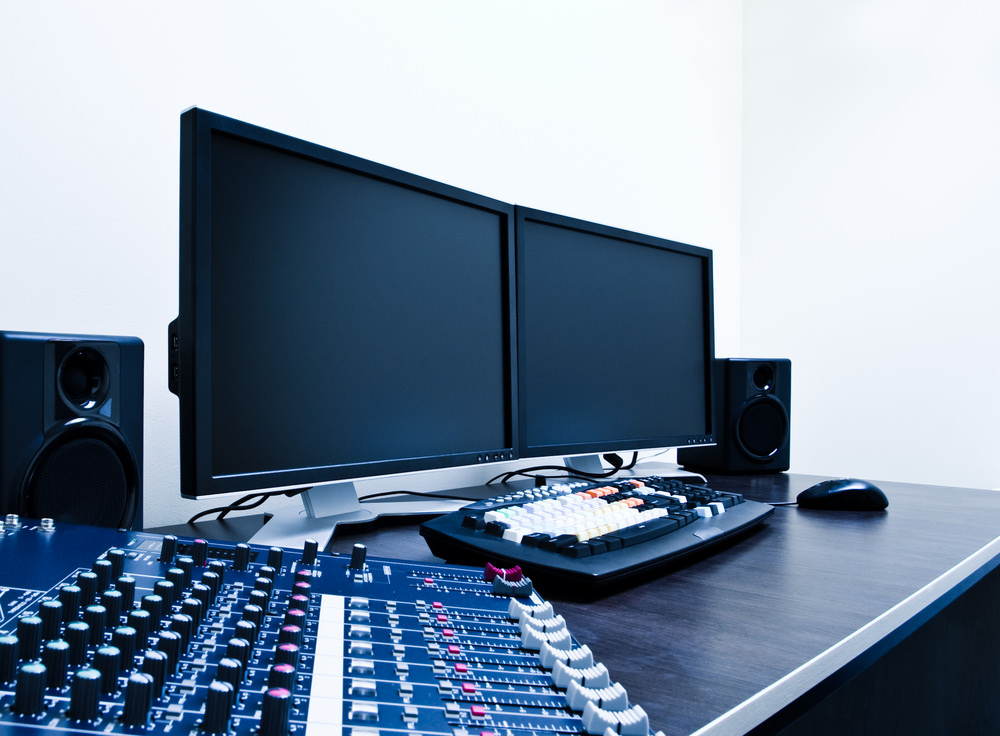 GlobalVideoHQ aims to produce videos that are of the highest possible quality.  For that reason, in additional to filming your video, we will also provide you with professional, flexible and competitively priced Dallas video editing services.  Whether you are simply looking to have your video polished or are seeking more comprehensive video editing services, we can help you.  Video editing is what turns a film into a concise, compelling video that has the capacity to attract consumers.  Video editing is where the real art of film-making resides.  At GlobalVideoHQ we are confident in our Dallas video editing services and know we can elevate your video to the level of art.
We offer an enormous range of Dallas video editing services for both standard and high-definition video.  If you have questions about our services or have a video editing project in mind, we want to hear from you. We love a challenge!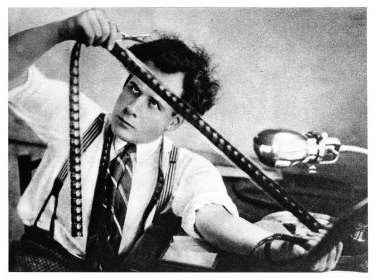 One of our video editors hard at work.
Our Software
GlobalVideoHQ is equipped with any kind of video editing software you might need.  That's what allows us to offer premier Dallas video editing services!  Whether you have a commercial, corporate video or a broadcast production that needs to be edited, we have the equipment and the technical know how to prepare it for an audience.  A GlobalVideoHQ we use the same editing software that professionals in the movie and TV industry use.  Our editors use Avid Symphony to edit all of our projects, an editing tool notable for its high quality features, including its secondary color correction, uncompressed HD, and higher real-time performance.  Using Avid Symphony, we can turn any video into a polished final product.  Collectively, the video editing technology at our disposal enables us to turn any vision into a reality.
Our editors use ProTools software – the same audio software used by professionals throughout the audio industry for recording purposes and for editing music, for scoring films and for television post-production.
GlobalVideoHQ has a large selection of music and sound effects available, all of which can enhance your video.
GlobalVideoHQ's editors can use more than Avid's products, however.  They are also experienced at using Final Cut Pro HD, the editing software of the future.  Film and television editors are rapidly adopting this software; according to a survey conducted in 2007 by SCRI International, the premier source of market information about the broadcast and professional video/audio sectors,  49% of professional editors in the US use Final Cut Pro HD.   This testifies to the quality of this software.  Using Final Cut Pro, the editors at GlobalVideoHQ can create the kind of eye-catching special effects a successful video needs.
When it comes time to applying the finishing touches to your video, our editors will use only the best finishing software in the industry: Avid DS.  Avid DS is a high-end editing and finishing tool.  Using this software, our editors can deliver professional-looking and engaging final videos.
High Definition (HD) Editing
GlobalVideo HQ is the leader in high def video editing in North Texas.  Our equipment, technical prowess, experience and – most importantly – our creativity set us apart from our competition.
Contact us at (972) 318-2811 if you have questions about the kinds of video editing technologies we have available!