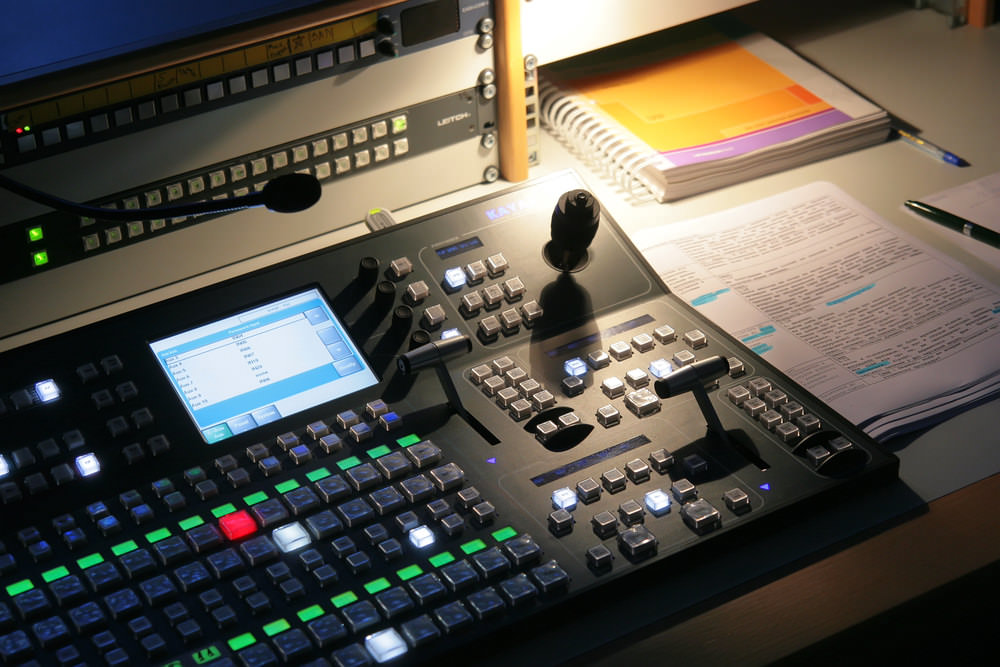 Dallas is home to a number of video production facilities, many of which also provide post-production services.  If you are looking for the best Dallas post-production services, then you need look no further than GlobalVideoHQ.  We don't simply produce videos for our clients.  Since we want every one of our videos to be a success for our clients, we strive to provide our clients with the comprehensive post-production services they need to create a video that will stand out from the crowd.
The only way your intended audience is going to find and remember your video is if it is truly eye-catching and noteworthy; creating videos with those qualities happens after shooting, during the video editing, audio editing, animation, audio production and sound design phase of a project.  The post-production components of a project are, of course, time-consuming and require considerable expertise but they pay off at the end of a project.  Taking the time to make sure your video receives exemplary Dallas post-production services is what GlobalVideoHQ does.  We have provided Dallas post-production services to clients big and small and to videos of many different kinds.  Our considerable post-production experience enables us to create memorable video solutions that appeal to consumers.
Video Editing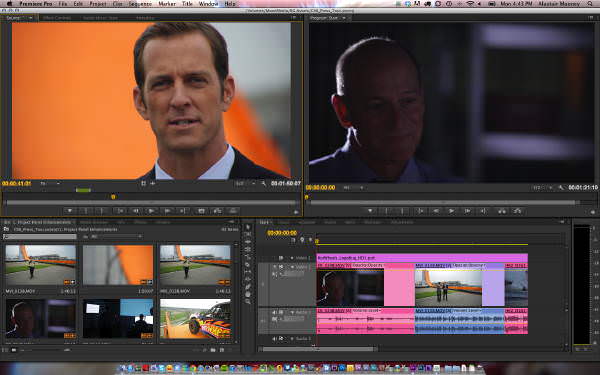 Our video editors are adept in the use of Adobe Premiere Pro, the video editing software used on numerous television shows and in films like "The Social Network."
One of the things that makes GlobalVideoHQ the premier Dallas post-production facility is that we employ a team of proficient and practiced video editors in-house.  This enables us to monitor the quality of their work and to be sure that a trusted, skilled colleague is editing a client's video.  By completing the editing process in-house, we ensure that the products we deliver are tailored to our customers' needs.  Only we know what a client's vision looks like and we have the expertise to bring that vision into reality.
Every one of our editors is both experienced and knowledgeable and each appreciates the individual needs and business objectives of our clients.  Our editors are experienced at using a range of editing suites but, for our projects, our editors only use customized high-definition editing suites to polish every video we create.  Our customized tools enable us to provide incomparable post-production services to clients in the North Texas area and throughout the United States.
Graphics/FX
When you work with GlobalVideoHQ, the only boundaries on what you can create are those set by your imagination.  In the same way that we only employ trusted, in-house video editors on each of our projects, we only work with a set of gifted graphic artists whose talents and artistry we have come to know well.  Our talented graphic artists and effects specialists can bring anything you can conceive into being; they offer both 2D & 3D animation and multi-format project conforms and are skilled at using the latest graphics technologies, like After Effects, Photoshop and Lightwave.  These are tools and technologies currently used by major motion picture studios and we are one of the few video production facilities in the North Texas area with them available.  And we make them all available to every one of our clients.  If you have an ambitious video in mind, and if you want to create a marketing tool that will turn heads and get notice, you need to contact GlobalVideoHQ today!  We would love to speak with you about what graphic arts services we can provide.
Contact us at (972) 318-2811 if you have questions about the post-production services we offer.
We look forward to working with you!