Capture Stunning Images from Above
Click any photo to enlarge
Call us at 972-318-2811 to request a quote for your next project
Aerial Photography in Dallas, TX
We can provide high impact still imagery using a full-size helicopter, private plane, or UAV, depending on the location and the nature of the project. Whether you need a stunning sky-high views for a quick media release, marketing campaign, land planning project, or aerial inspection, our skilled photographers will capture the right shots, every time.
For drone flights, we use state-of-the-art lightweight helicams, which afford a stable platform from which to shoot aerials. Our equipment gives us much greater flexibility than truck mounted booms, and a much lower cost than manned aircraft. Moreover, the portability of our unmanned aerial vehicles makes us more responsive and nimble.
Use our services to showcase the proximity of nearby highways and retail for commercial real estate listings, create unforgettable memories of events such as weddings and festivals, or capture an aerial photo for journalistic purposes. Learn where a home is in relation to the golf course, shopping, or neighbors. Photograph densely wooded areas to aid in determining drainage, boundaries, or crop issues. The uses of our HD camera equipped unmanned aerial vehicles is limited only by your imagination.
Our professionally trained UAV pilots provide you the service you need while being mindful of privacy and safety issues. We are knowledgeable about FAA rules regarding the usage of drones, and can ensure that your project remains in compliance with the law. For areas in which drone flight is not permitted, we'll get the shots you need using a manned aircraft, and still stay comfortably within your budget.
Call us at 972-318-2811 or toll-free at 855-558-4336 today for a free quote on your next project!
Although technology is providing an opportunity for these spectacular low altitude images to be capture much easier today, the concept itself is not a new one as you can see from this Wiki article.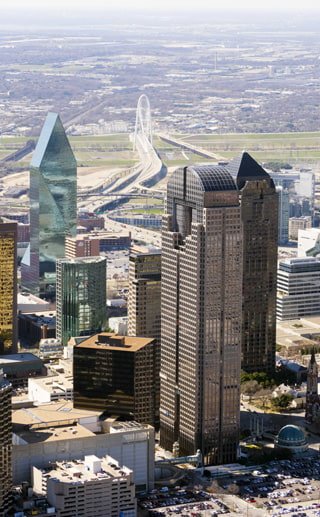 Call us at 972-318-2811 to request a quote for your next project