Live Streaming for Events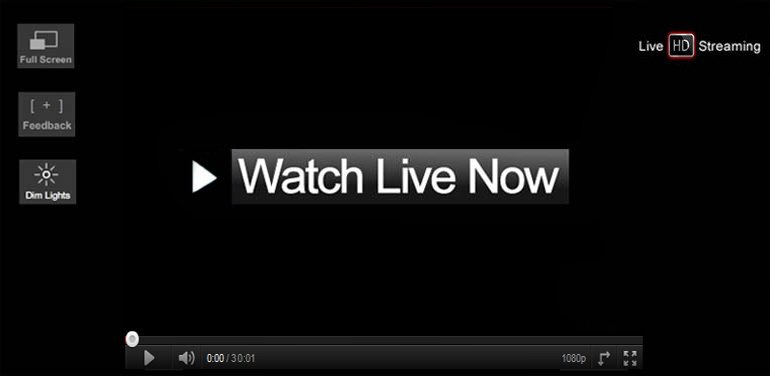 Consumers are no longer wedded to old-fashioned broadcast and cable television. More and more, viewers are watching TV shows, pre-recorded videos, and live video broadcasts on the Internet via their PCs or tablet devices.  If you are going to reach the contemporary consumer, you are going to need to give him/her compelling video content.  And you are going to need to give consumers access to live streaming content.  Fortunately, recent advances in technology make it possible for you to create broadcast quality, compelling live streaming video for the Web at extremely affordable rates.  It's now easy to provide consumers with the kind of high-quality live streaming video they are looking for.
Business and media organizations alike are turning to live streaming video to provide consumers with fresh video content. Even bastions of old-school print journalism, like The Wall Street Journal and The New York Times are delivering more and more of their content via streaming video.  The Huffington Post was a leader in this regard and its example – and its successes with live streaming video – have shown everyone else that live streaming video gives organizations that use it a lot of advantages.
GlobalVideoHQ is a leader in Dallas live streaming services and can stream your programming LIVE to the Web from our green screen studio or from your location. In addition, we can record the live broadcast — complete with intro and outro packages and screen graphics — and provide you with the digital files you will need to post your program to your website, as well as other video sharing websites.  Since we provide you with the ability to post your live streaming video on so many locations, we are giving you an enormous amount of flexibility.  We are giving you the freedom to post your content to the locations where you think it is most likely to have an impact and where it is most likely to have a positive impact on your business.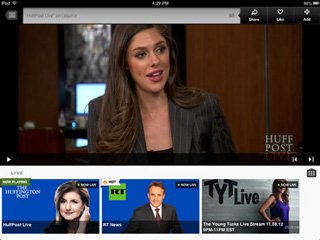 Our flexibility, coupled with our experience, have made us into the leading provider of Dallas live streaming services.
Whether you are planning to create live streaming videos  of product promotions, investor announcements, training meetings or a weekly talk show, we can help you generate the kind of programming that will engage viewers and attract new customers.  We have created live streaming videos for a number of businesses and functions, so we have the ability to create any kind of live streaming video you may need.
At GlobalVideo, we appreciate that it might be inconvenient for you to have your live streaming videos produced in our studio and we also know that sometimes you are going to be looking to film your video in a specific location.  For these reasons, we make it possible for you to have your live video stream filmed from a remote location. To do this, we can make our mobile production unit available to you.  Our mobile production unit, including cameras, lighting, mics, and the Tricaster live production system gives you the freedom to film professional live streaming video in any location you choose. When we provide you with our mobile production service, we will consult with you in advance to ensure that all necessary broadband connections and audio components are available for your project.  This makes sure that your live streaming video broadcast goes off without a hitch.  It is attention to do detail like this that has made GlobalVideoHQ a success in the video production business and that the live video broadcast goes off without a hitch.  It's attention to detail like this that ensures a live streaming video production is a success.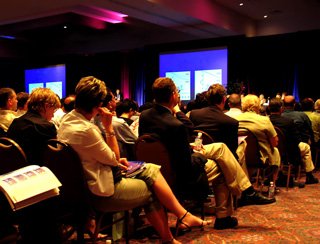 While we are happy to provide our clients with mobile video production services, GlobalVideoHQ also offers live video broadcasting from our state of the art green-screen studio in north Dallas.  We are able to incorporating virtual sets into any video we create, which enables use to set your video in any environment you desire, from a high-end bistro to an outdoor atrium, corporate office space, or news studio. Using the same technology used by broadcast news organization and by the television and film industry, we can make your broadcast appear as if you are streaming from virtually any location imaginable.
Our facility has one of the few Tricaster live production systems in the Dallas area, enabling us to do a live key and live screen graphics for a multi-camera shoot while broadcasting in real-time. In short, this advanced technology makes it possible for us to create professional videos that attract viewers' attention.
For added flexibility, our studio's technology can enable you to interact with guests in your live show using either Skype or Google Hangouts.  There really are no boundaries on the programming you can create when you work with GlobalVideoHQ.
GlobalVideoHQ provides the following services for 30 and 60 minute live television show packages:
a high-quality video production facility, with pre-lit green screens, cameras and teleprompter
a skilled production team, including a director and producer, camera and Tricaster operator, and teleprompter operator
a complete graphics package with the option to add photos and video into your program
live streaming to outlets like Google Hangouts On Air, JustinTV or UStream.com, among others
recorded files of your live broadcast on a DVD or portable drive
If you want to create live streaming videos that will get the attention of your viewers and that they will remember long after the broadcast is over, contact GlobalVideoHQ today!   Call 972.318.2811 and let us help you create a live streaming video that will grow your business!