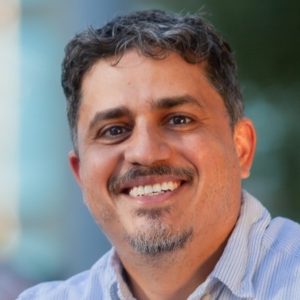 Global Video is pleased to announce the addition of José Paulino as Director of Operations. José will oversee Global Video's day-to-day operations, as well as growing the company's capabilities related to mapping, data analytics, and data management for enterprise clients.
In addition to his FAA Part 107 Remote Pilot Certificate and OSHA-30 certification, José also is certified as a Level 1 Infrared Thermographer. As a drone pilot, he has hands-on experience flying complex missions, including telecom tower audits and transmission line inspections, as well as photogrammetry flights. In addition, José brings a wealth of knowledge related to the use of drone image data to help clients streamline operations and mitigate risk.
"We are thrilled to have José as a core member of the leadership team and believe his management experience and technical expertise will greatly benefit the company," said Leslie Thompson, President of Global Video, who co-founded the Dallas-based drone service provider with her husband Craig Thompson in 2014. She added, "José is an avid researcher who stays on the leading edge of technology developments and use cases for drones across numerous industry sectors. He has an incredible knack for using data to gain deeper insight into projects and improve workflows."
Prior to joining Global Video, José was the Chief Technology Officer at Roquemore & Roquemore, a privately held SaaS provider for the lending industry. During his 12-year tenure with the firm, he helped design and build proprietary software systems that improved operational efficiencies and played an integral role in negotiating a management buyout of the company. This allowed José to lead and expand the technology division, which engineered the applications that drove the company's growth from 35 employees to more than 700. He also provided leadership and direction for software design, vendor management, and key business initiatives related to information technology.
José holds a B.S. in Electrical Engineering from The University of Texas at Austin and developed an early interest in aviation while working as an intern with Bell Helicopter after graduation. He is grateful for the opportunity to pursue his passion for emerging sUAS technologies as the next stage in his professional career.
Contact: José Paulino
jose@globalvideohq.com
972.318.2811